my school held the Piala Dekan 2009 yesterday
school's sports day
the event is held annually
i took part in the basketball competition
last 2 years, each program can send 1 team to join
but this year was different
the committee change the rules
become, each year can send 1/2 team to join
that's mean we 3rd year (old ppl) have to play with those 1st and 2nd year junior
and no more 3 on 3(half court), but 5 on 5(full court)
each match will have 2 set, 1 set 10 mins, 5 mins break
so we started our 1st match with the 2nd year junior
this match seems to be easy
the reason is that our team got 8 players but they only got 5
means that we can substitute but they can't becoz they only got 5
so we use this advantage and won the 1st match
but 1 of our teammate was injured
he kena head-on to his nose, and this is where the substitute take place
hahaha.....
then we have our 2nd match with the 1st year junior
this match lagi easy
we din run much in this match to win
but the bad thing is i get injured
dono whose finger so sharp and injured my right eyelid
really, play basketball with newbie is very dangerous
when they really wanna win the match
they will do anything, including harming my eyelid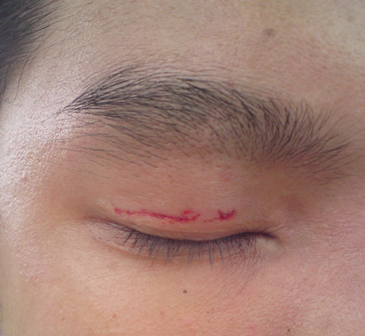 after that 2 matches, we have got our ticket to the semi-final to play with the lecturer-staff team
but they didn't show up and we juz walk through to final
the final match was the match between 3rd years
they also made it to the final
at 1st we thought our chances to win was very low
becoz they walk through 2 matches and only play 1 with the 1st year junior
their stamina surely was above us
and that prove me correct becoz they were leading at the 1st 5 minutes
all of us already very exhausted becoz the weather was so damn hot
the score at that time was 5-12,we still losing.
suddenly our opponents started to cramp
4 out of 7 of them was facing this problem
probably becoz they didn't warm up enough
then it started to rain
and we started to back on track and scores
david was leading us and show us how to break through their defends
our opponent start to panic and give us a lot of chances to counter their attack
finally, we won. The score is 28-17
3-years-straight champion !!!