The 2nd part of birthday celebration was held on the 3rd of October
We all went to the Barsu at waterfront, kota kinabalu.
Barsu used to be called as Atlantic
Taken with KhengBoon, same birthday with me
We went to the 2nd floor because of open-air
We were having some Italian food

Got pizza, spaghetti, and cake from secret recipe

Quite good the food there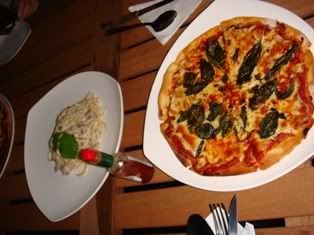 Look, got a small lobster inside, kejamnya~
Thank you all !!!